Regular price
$19.99 USD
Sale price
$9.99 USD
Unit price
per
Sale
Sold out
Period Power Tea is a powerful, all-natural, herbal tea blend that soothes the physical and emotional symptoms of your period. Crafted with only the finest blossoms, herbs, and spices, this tea helps ease cramping, reduce bloating, and restore balance to your hormones. Enjoy the perfect cup of tea for periods and fuel your power!
If you're feeling a bit off-kilter due to pesky period problems, this powerful herbal tea has got you covered! Enjoy a delicious cup of Period Power Tea - it'll have you feeling balanced and supported in no time. Let the tea work it's healing magick!

 Main Ingredients: Red Raspberry Leaf, lavender, red clover
Directions: Scoop 1 tbsp of loose-leaf herbs into your diffuser. Let steep or boil for 7-10 mins. Drink warm and enjoy 1-2 weeks before your period cycle. Drink 1-2 daily while on your period to ease period agony. 
Period Power Tea is an herbal tea that supports female health and well-being during periods. It contains natural ingredients that help relieve cramps and PMS symptoms while also providing the body with essential nutrients and minerals. Enjoy a cup of this comforting tea and experience a relaxing period!
nkjnj
Experience the power of Period Power Tea! Our all-natural blend is crafted to soothe cramps, reduce bloating, and provide your body with the support it needs during that time of the month. Get ready for a calmer, more comfortable period.
---
feedback
Amjjjkmnjnnm
Share
View full details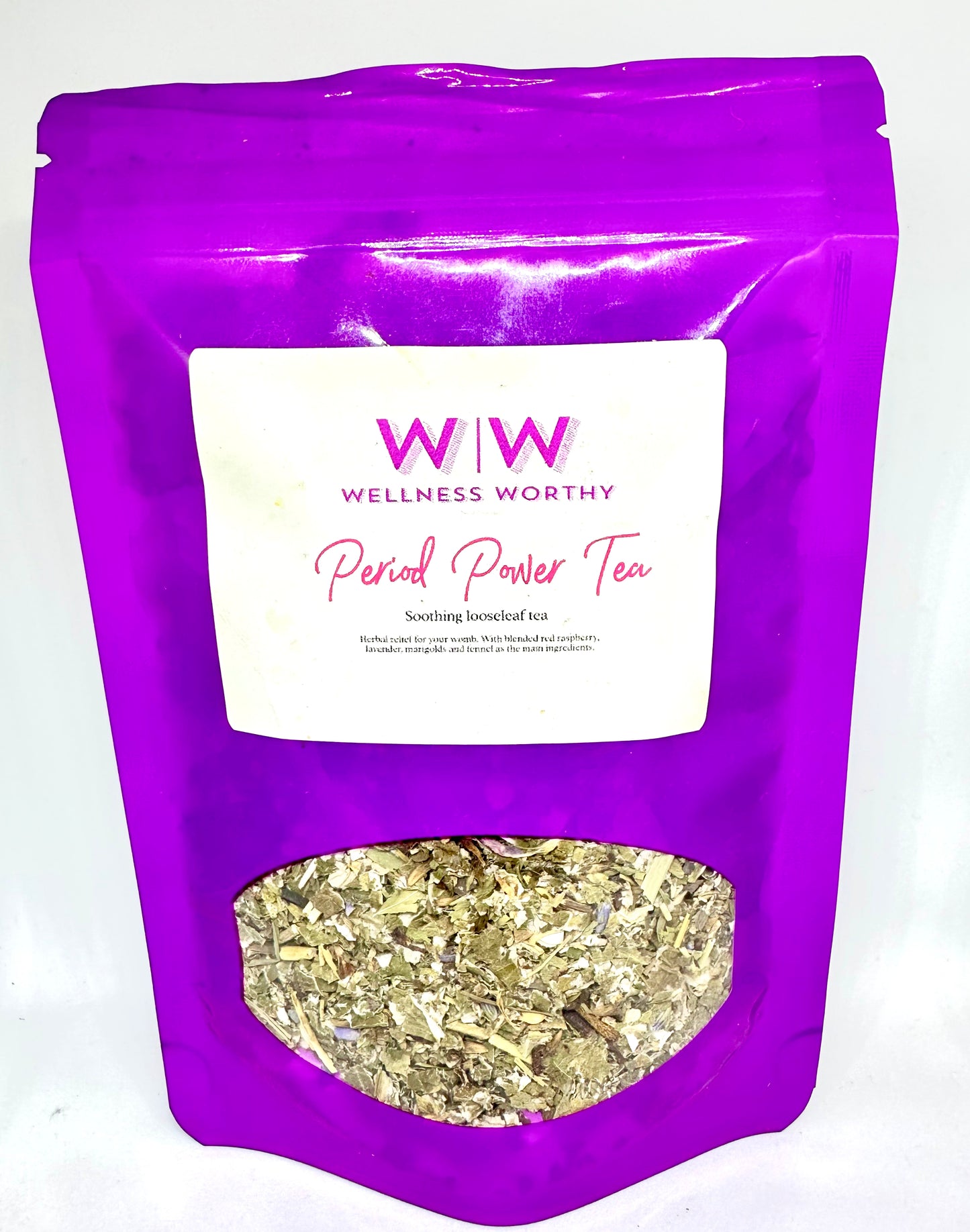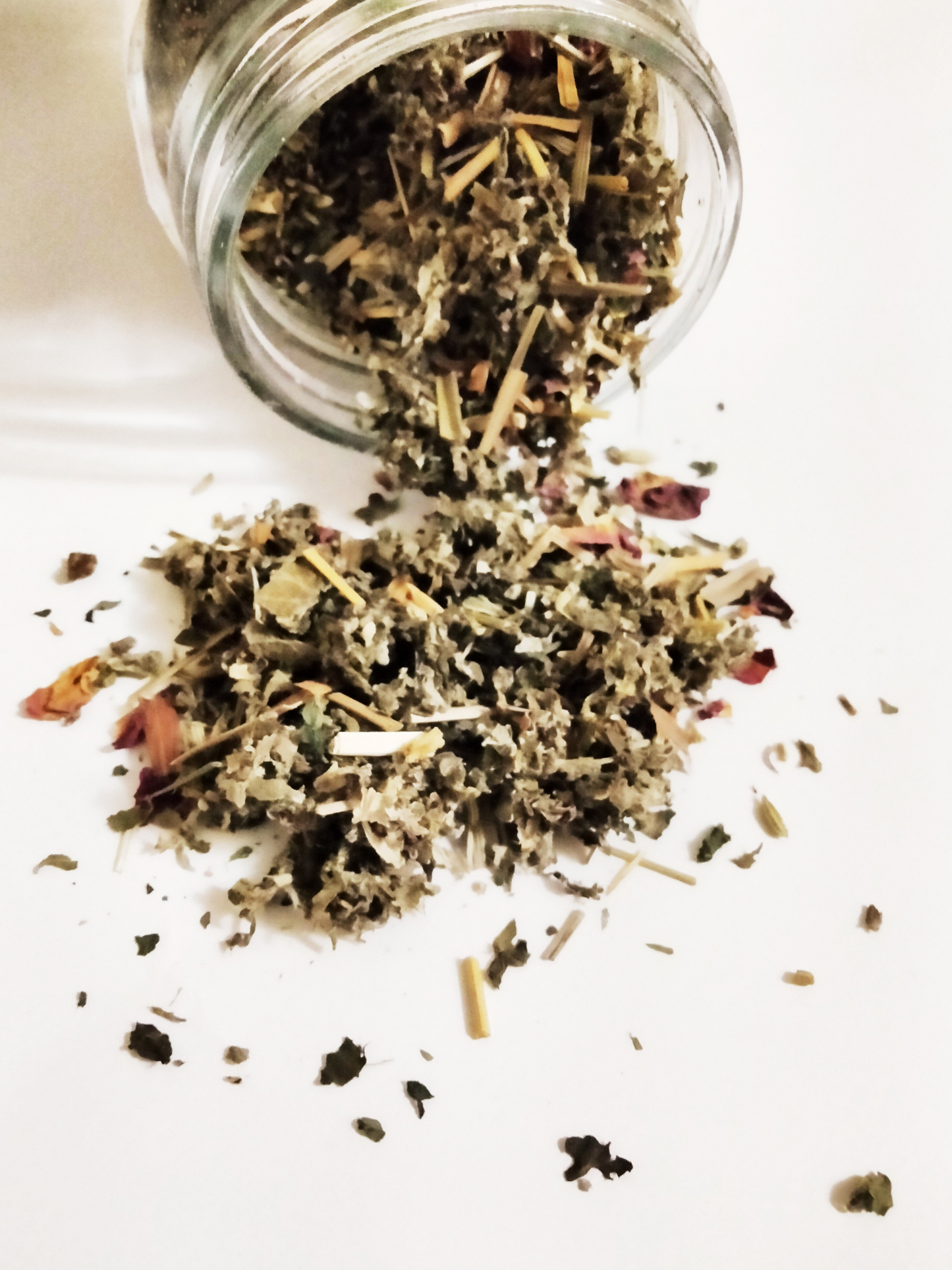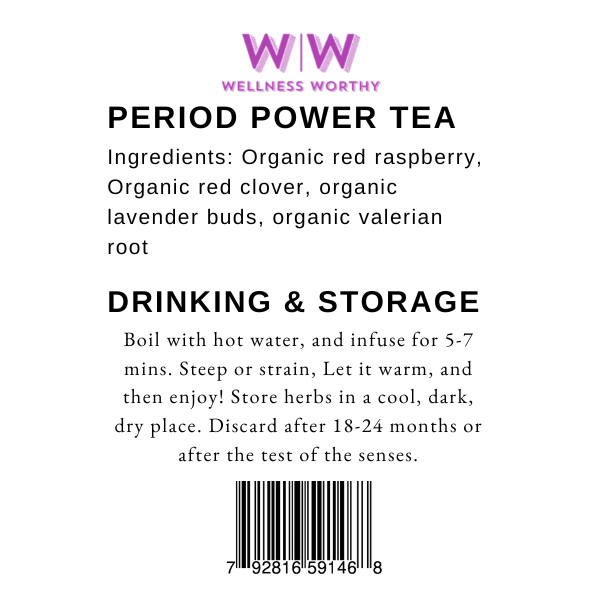 Amazing product!
I recently purchased Coach Jay's Period Power Tea and I absolutely love it. I was advised to drink the tea a week to a few days before my cycle. I cramp really bad and Period Power Tea helped tremendously with my aches. I'll definitely be ordering more once this pack is done!